Justice League Movie - Wonder Woman Q-Fig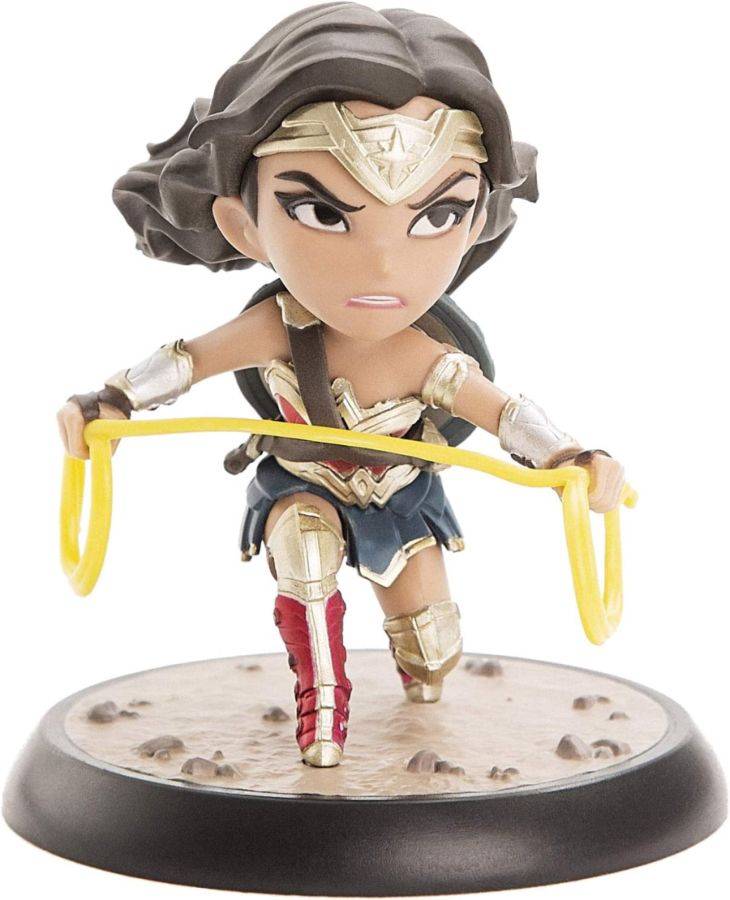 MANUFACTURER:
 Quantum Mechanix
Weilding the Lasso of Truth, Wonder Woman races to aid her fellow superheroes with grit, grace and utter conviction in this Q-Fig from QMx.
The look of the Amazonian Princess is based on the 2017 Justice League movie. Wearing her trademark red-and-blue costume, she carries her shield and sports a gleaming tiara and bullet-deflecting bracelets.
Metallic paint adds detail to the shiny elements of Wonder Woman's outfit and accessories. Her look of determination shows she will prevail!